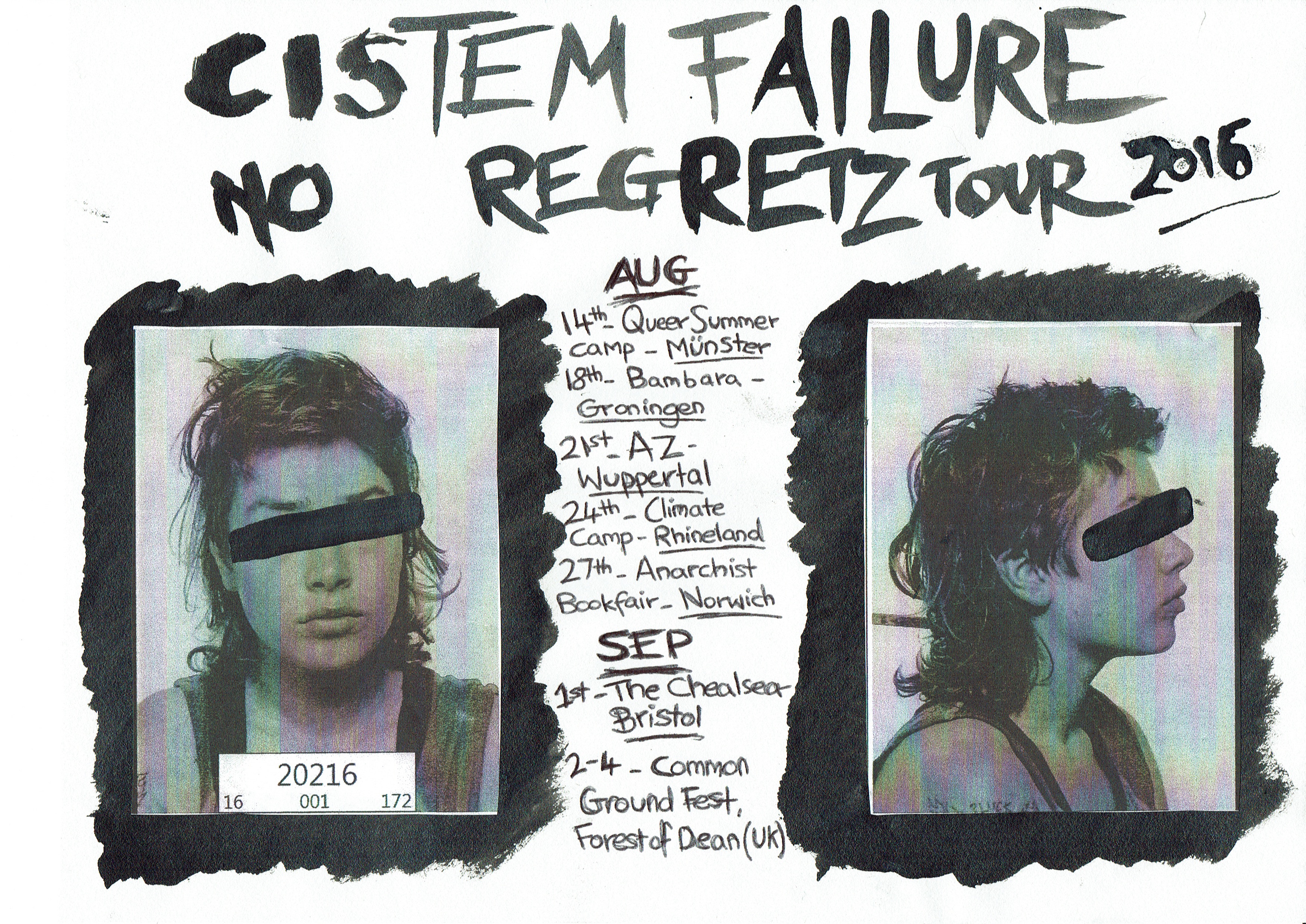 We are planning a tour! its gonna be pretty sweet. We are bringin a distro, and cool merch.
We have some gap days, so if you want to hang out, or invite us to come pet cats, then you can!
Also, we love and appreciate you all for all the support, and checking in with us. You know who you are.
Dates:
AUGUST
14th – Queer Summer Camp, Munster, DE http://msfeminismus.blogsport.eu/sommercamp-2016/
18th – Bambara, Groningen, NL
https://www.facebook.com/events/1096715717067848/
21st – AZ, Wuppertal, DE
http://www.az-wuppertal.de/
24th – Climate Camp, Rhineland, DE
http://www.klimacamp-im-rheinland.de/en/
27th – Anarchist Bookfair, Norwich, UK
https://www.facebook.com/events/675051489321671
SEP
1st – The Chelsea, Bristol, UK
https://www.facebook.com/events/1640156812968203/
2-4th – Common Ground Festival, Forest of Dean, UK
http://commongroundfestival.co.uk/